Promote your collection from the Homepage
Secret Stash rent 3 exclusive homepage slots to promote your collection in the 'Featured Collections'. This is handled in a fully decentralized way and it is the first innovative usage of rental NFT by Ternoa.
The following tutorial teachs you how to rent a slot for 14 days step by step. The required elements are:
- A Secret Stash account connected
- 1,000 CAPS tokens (learn how to buy CAPS tokens)
- A collection to promote (create your collection now)
NOTE: All slots may be rented in the future; slot lease are set for a fixed period of 14 days. If you are renting a slot you will have to manually rent it again at the end of the contract period. It is now time to rent it.
A 'Featured Collections' sections is accessible from the homepage.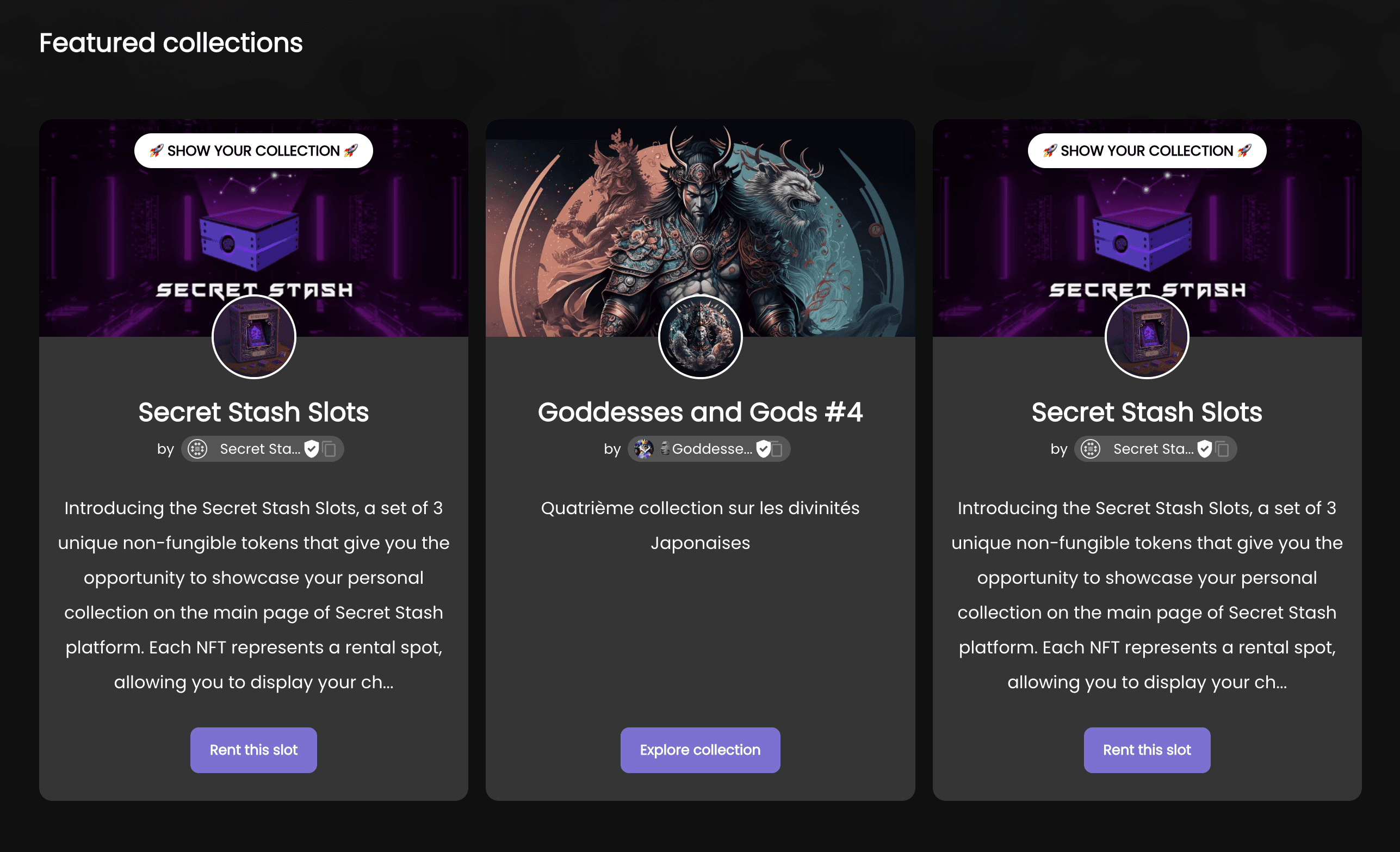 An available slot for rent has a "Rent this slot" button (in the previous image left and right slots are free to rent). Let's rent the right slot by clicking on the "Rent this slot" button. This will redirect us to the explore page displaying the official Secret Stash Slots NFT from collection n°186.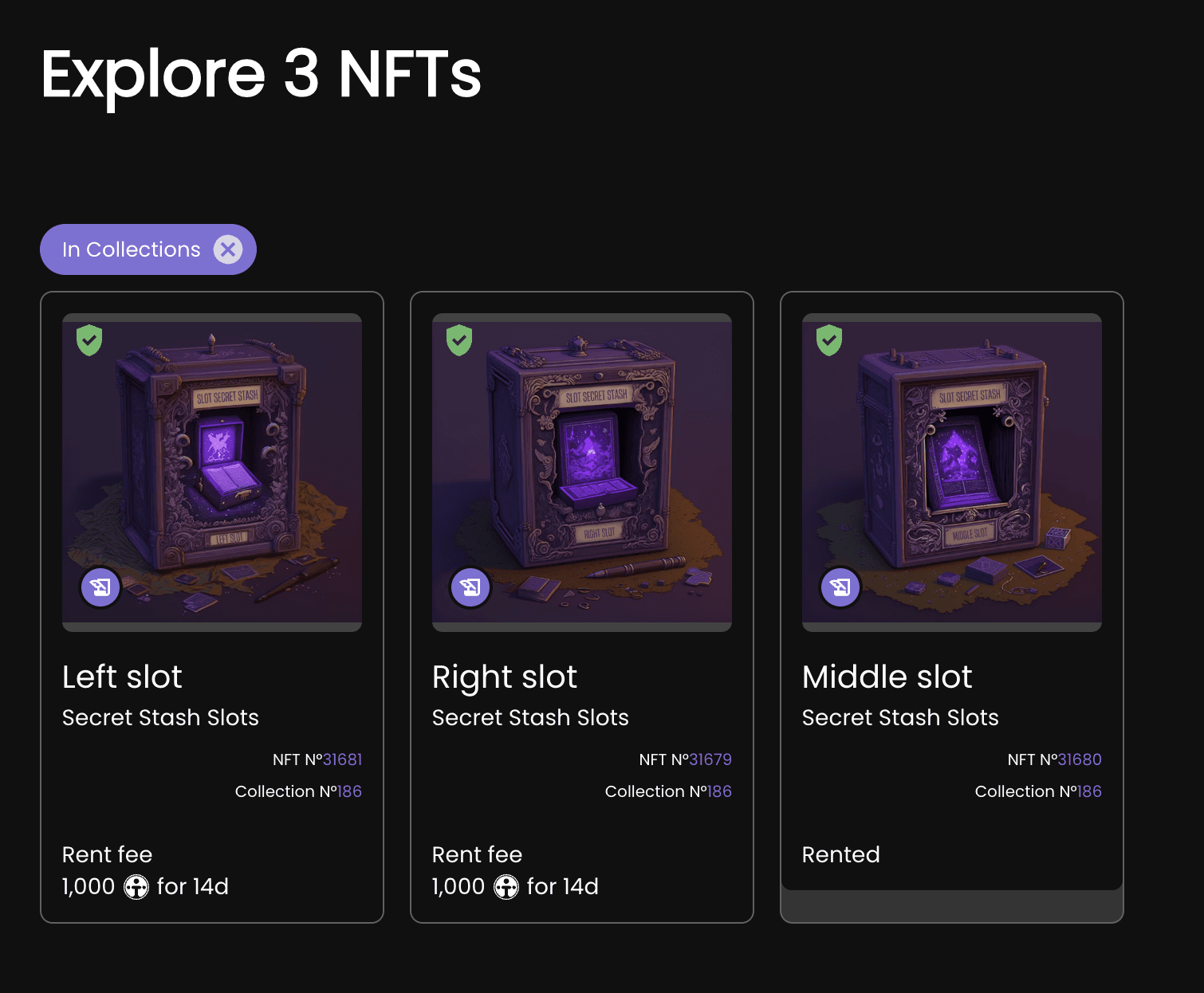 By clicking on the targetted slot (the right slot in this tutorial), we are redirect to the corresponding NFT page.