How to sell CAPS
This tutorial provides you information on how to sell CAPS tokens. Here we are going to showcase the easiest technique using Ascendex a centralized exchange (CEX) that interacts directly with the Ternoa chain. However this is not the only way to sell your CAPS tokens, other techniques interacting with the Ternoa bridge and other centralized exchanges exists.
Ascendex is an official centralized exchange (CEX) platform to sell CAPS tokens. If you have followed our tutorial on How to buy CAPS you should already have an Ascendex verified account. If not, you have create one here.
Next navigate to the Ascendex deposit CAPS tokens page here.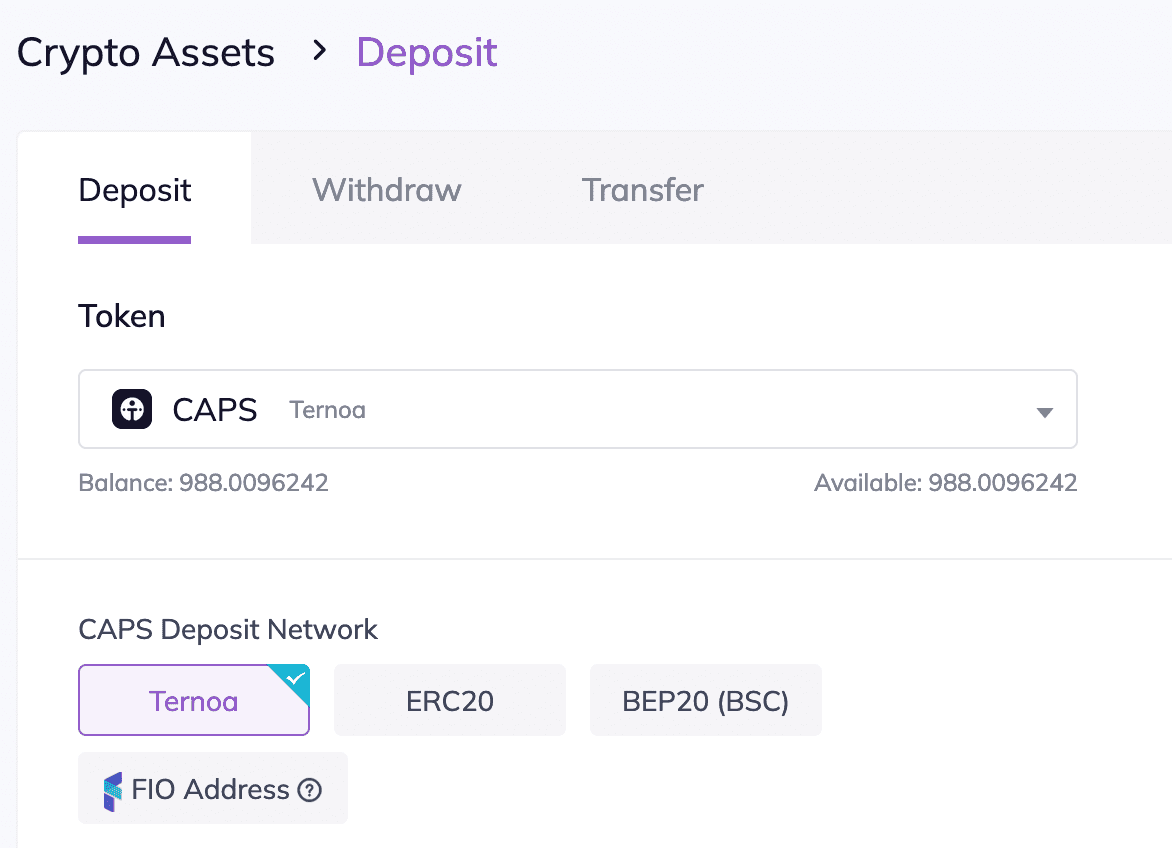 Select Ternoa as CAPS Deposit Network and send your tokens to the CAPS Deposit Address below using the Ternoa Wallet. After 10 confirmations your tokens will be deposited sucessfully in few minutes.