Add rarity to your collection
Set up rarity to your collection by picking the most exclusive traits from your NFT properties.
In this example we are going to set up rarity for a collection representing the full Pokemon v1 pokedex containing 151 pokemon NFT. You can extend the same procedure to any of your personal collections.
Navigate to the collection page and click on the 'Show available actions'.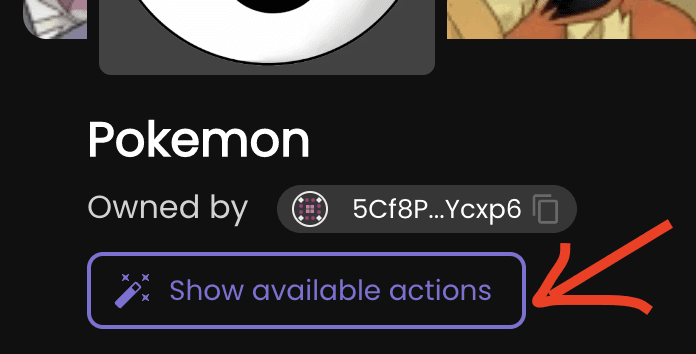 A modal will open containing the available actions for your collection. The action that interest us here is: 'Setup rarity for your collection'. Click on the button to select the most exclusive traits. Chose the traits ou want to include; numbers can be sorted based on different types.